About Us

Travel Connections is an innovative marketing company on Belarusian marketplace, striving to take organization of MICE events to a whole new level. We consider travelling as an authentic lifestyle practice, thus, we are as well willing to enhance business travel practices.
Herewith, our company specializes in the organization of MICE events for travel industries. We are looking for collaboration with hotels, DMS companies and tourism boards.
The main goal of our company's activity is to bring together representatives of tourism industry of foreign countries and Belarus, encouraging cooperation and establishing long-lasting business partnership.
We offer our business clients participation in workshops, seminars, presentations, consulting and press tours. We grant high quality service and professionalism, providing solutions for objectives of any complication connected with corporate travel and MICE.
WORKING WITH US IS A FINE OPPORTUNITY TO:
• Gain new business contacts and partners;

• Open new markets and expand existing ones;

• Create an open space for further collaboration and market development.

WHY PARTICIPATE WITH US?!
We guarantee personal approach, making sure that every exhibitor will have a session with agencies most suitable for their business;
We are local company, so we are familiar with the market and we already have reliable partnerships with all our local vendors;
We love what we do and we do it with passion;
We are available 24/7;
Exhibitors loyal to our events get discounts!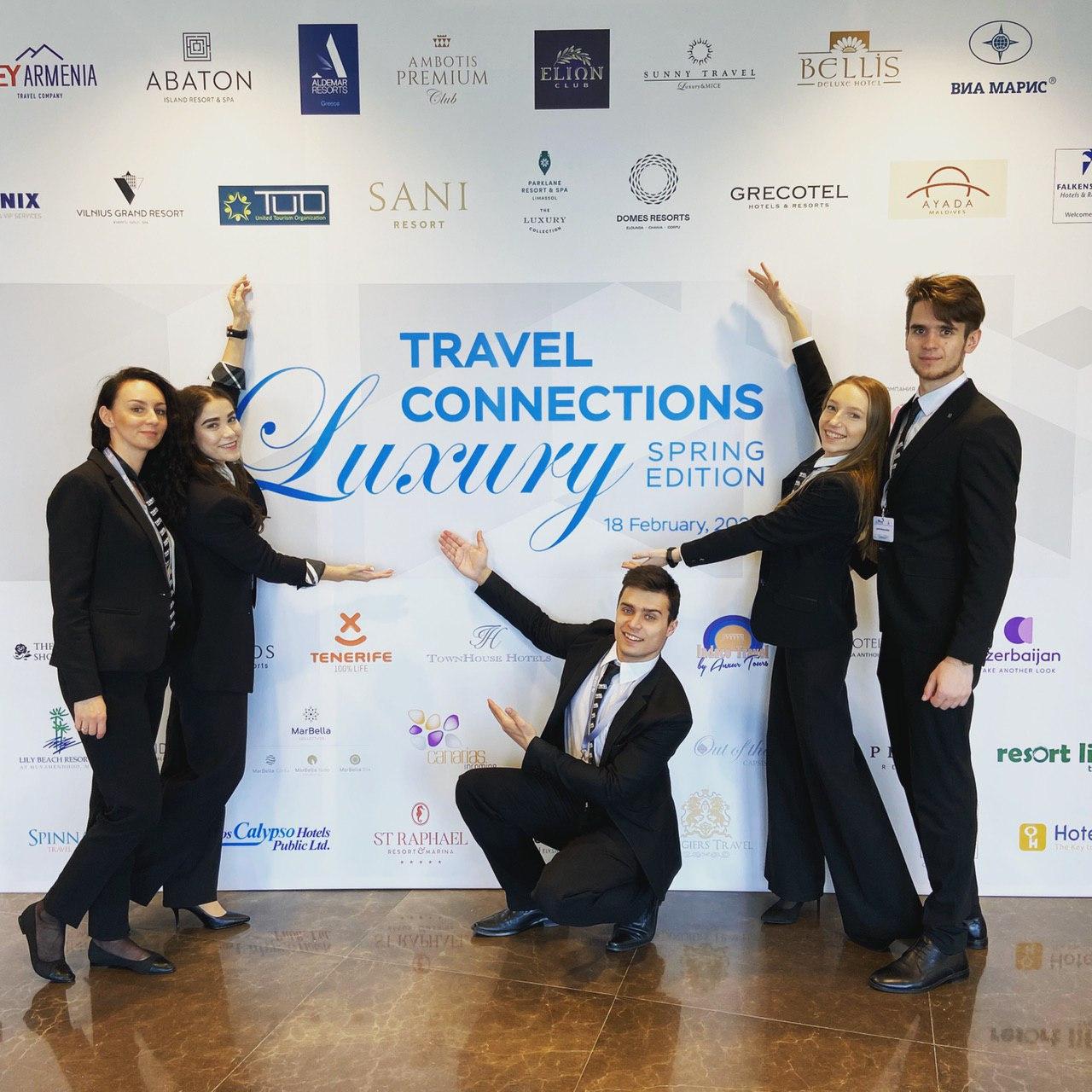 JOIN US NOW AND MEET US IN MINSK!
---
BECOME AN INTEGRAL PART OF OUR EVENT BY COMPLETING REGISTRATION FORM!
Our Workshops unite over 100 tour operators and travel agents, representing tourism, luxury, mice and wedding industries from all over the world, workshop TRAVEL CONNECTIONS LUXURY is a perfect chance for initiation of long-lasting partnership and business cooperation.

TRAVEL CONNECTIONS LUXURY workshops intend to reveal the potential of Belarusian market, inviting tourism professionals, focusing on luxury products, not only from Minsk but also from other regions: from Brest, Gomel,Grodno, Mogilev, Vitebsk.
Every parcipant is guaranteed to have minimum 30 pre-scheduled B2B meetings with travel agents and tour operators. Every prescheduled meeting lasts for 15 minutes.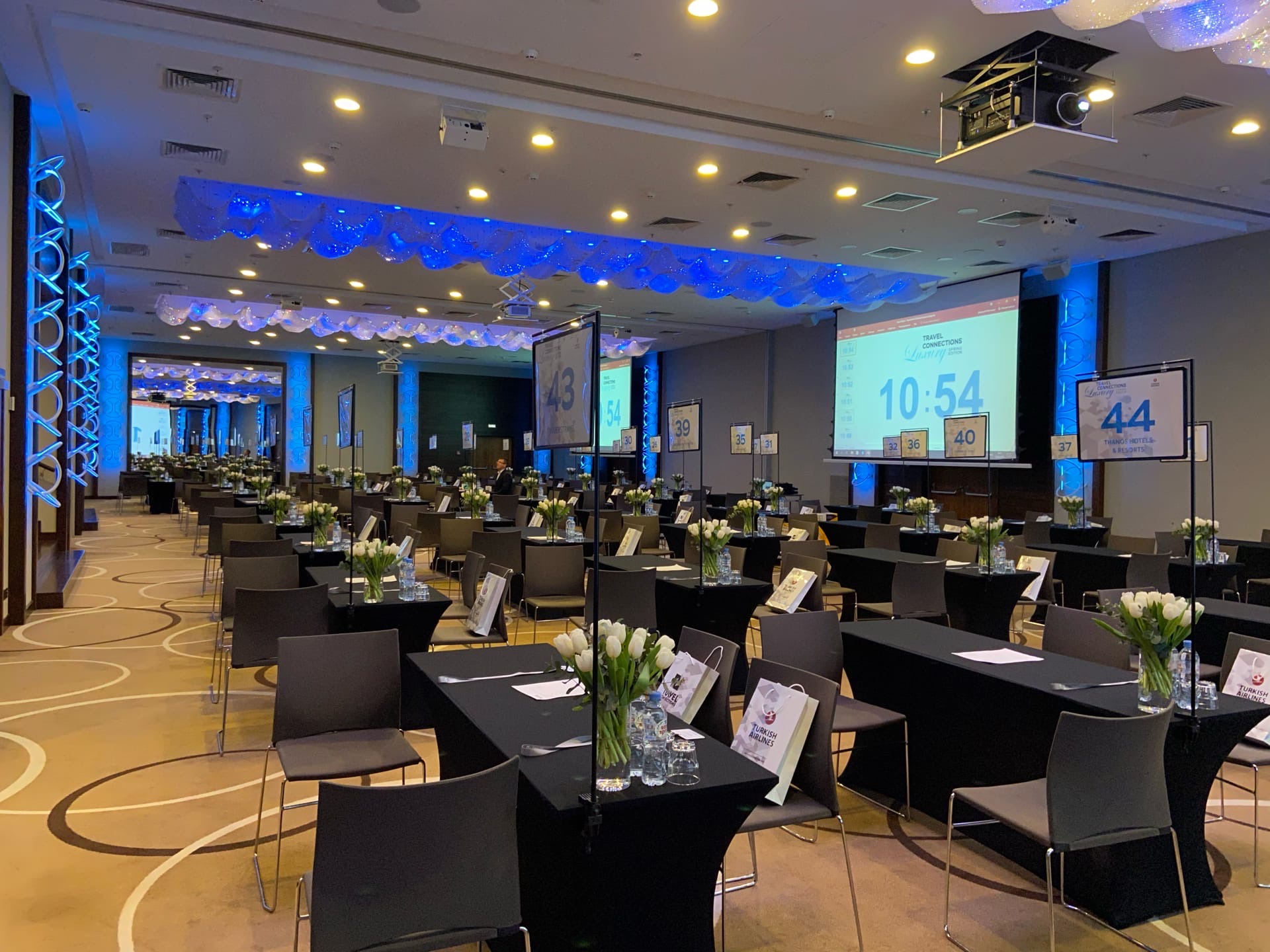 FULL DAY WORKSHOP:
10:00 - 13:00 MORNING SESSION
13:00- 14:00 LUNCH
14:00 - 18:00 AFTERNOON SESSION
18:00 - 22:00 DINNER

PARTICIPATION COST 1500 EURO SECOND PERSON FEE 150 EURO

PRICE BREAK DOWN:
1 WORKING PLACE (1 TABLE WITH 4 CHAIRS)
1 PAGE IN THE EVENT CATALOGUE
WELCOME DINNER
LUNCH
GALA DINNER

TRAVEL CONNECTIONS LUXURY is one of the most large-scale events in Belarusian tourism sphere. Do not hesitate to become a part of it as it offers a fine chance to find new business partners and provides a large space for experience exchange.
---
PLEASE, CHECK OUT OUR PREVIOUS EVENTS AND JOIN OUR YOUTUBE CHANNEL!