Workshop 2016: EUROPE & MEDITERRANEAN TRAVEL SHOW
16 March 2016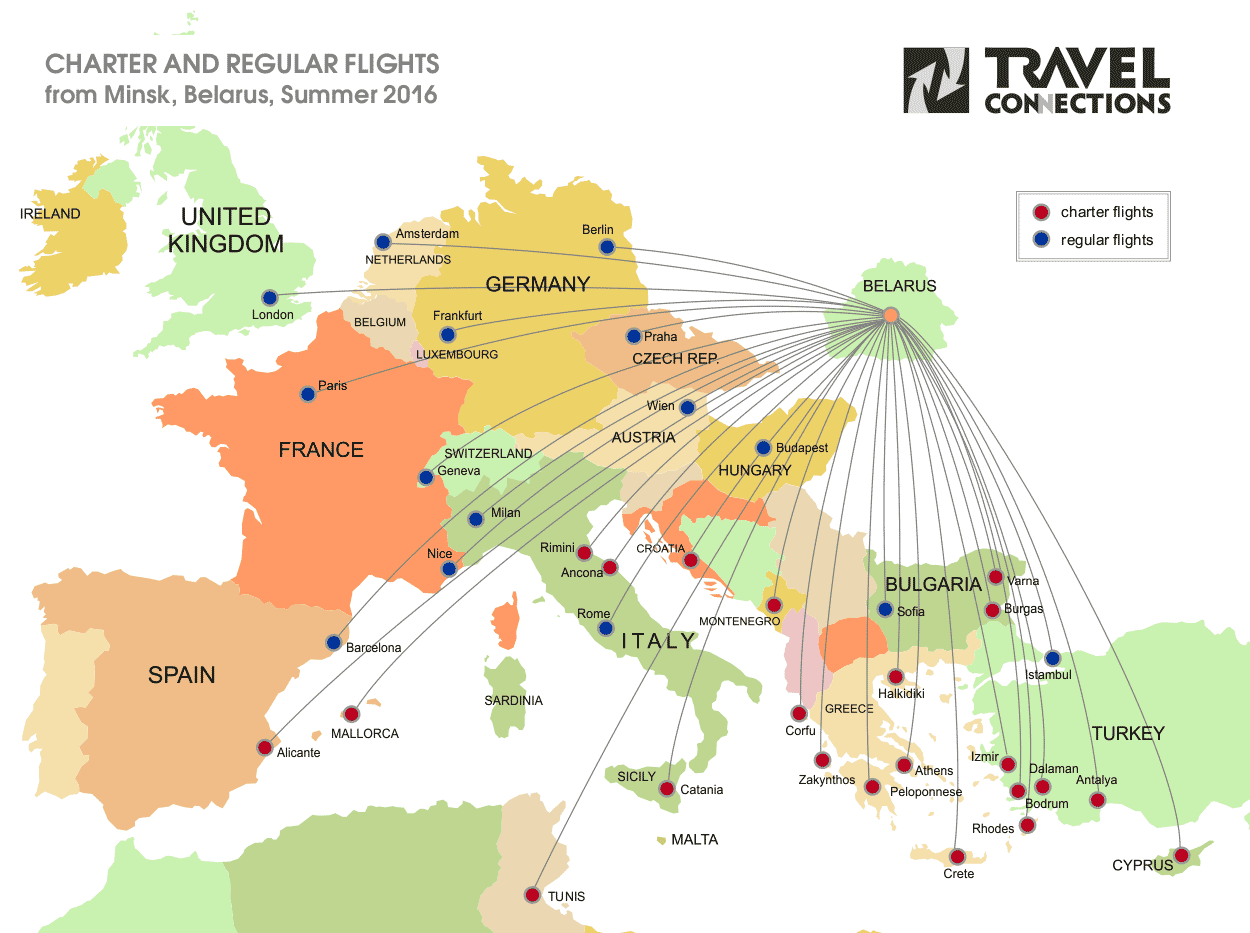 European and Mediterranean regions are most attractive touristic destinations for Belarusian and Baltic markets. Primary reason for the implicit popularity is the fact that these destinations are easy to get to. Today, national Belarusian air company Belavia carries out regular and charter flights almost to any city of Mediterranean and European region.
Based on the remarkable outcomes of Workshops: «Lithuania: tourist potential and new facilities», «Italia Turistica», «Switzerland», «B2B SPAIN» and presentation «Greece Deluxe», in 2016, Travel Connections willingly expands the horizons of B2B activities and proudly announces:
EUROPE & MEDITERRANEAN TRAVEL SHOW (Belarus & Baltics)
On 16th of March 2016 Minsk, Belarus

This time our company is planning to attract Belarusian travel agencies from Minsk, Brest, Grodno, Gomel, Mogilev, Vitebsk, as well as invite Hosted Travel Agencies from Lithuania, Latvia, and Estonia.

The event will consist of the following parts:
10.00-13.15 MORNING SESSION, when both sides would be able to communicate on business issues (15 minutes meetings);
13.15-14.00 LUNCH
14.00-18.00 AFTERNOON SESSION, when both sides would continue with free-flowing communication,
18.30 DINNER, allowing time for more informal communication.
Do not miss your chance to be a part of the event! This is a great chance to gain new business contacts and deals!
Do not hesitate and register now !
---