Workshop 2016: HEALTH & SPA TRAVEL SHOW 2016, 14th of September 2016 Minsk, Belarus
14 September 2016

Inspired by European trends in Spa and Wellness industry Travel Connections company is happy to announce an upcoming overwhelming event: HEALTH & SPA TRAVEL SHOW 2016 14th of September 2016 Minsk, Belarus.
Statistics show constant growth in demand for qualified wellness and spa treatment.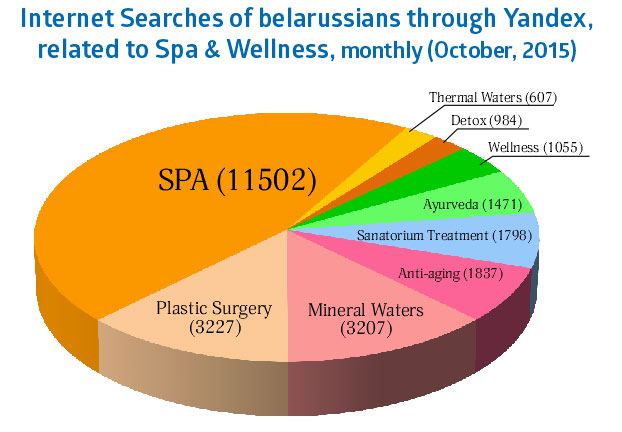 What is more, in 2015, Belarus solemnly hosted MEDICAL SPA and Wellness International Congress (SWIC), which supports the development of spa and wellness industries in the Russian Federation and CIS countries.
Additionally, it should be mentioned that experts agree on the fact that Belarussian tourists themselves, are used to travel a lot, therefore are aware of procedures and standards of the industry.
We invite you to become a part of HEALTH & SPA TRAVEL SHOW 2016
We are planning to gather 80+ representatives from tourism, health, SPA and wellness industries.
Join us on the 14th of September!
The event would take place in the Marriott Hotel Minsk. All participants are granted one page in the event catalogue.
For you convinience we offer complimentary WIFI!
EVENT SCHEDULE:
12:30-13:00 Registration
13:00-15:00 Presentations
15:00-15:30 Coffee break
15:30-18:30 Pre-Scheduled appointments
18:30 Welcome Cocktail
HEALTH & SPA TRAVEL SHOW 2016 is the opportunity for representatives of health, SPA and wellness industry from all over the World to establish business relations with Belarussian representatives and Belarusian travel agents.
Do not miss it!