Workshop 2017: HEALTH & SPA TRAVEL SHOW 2017, 26th of October 2017 Minsk, Belarus
26 October 2017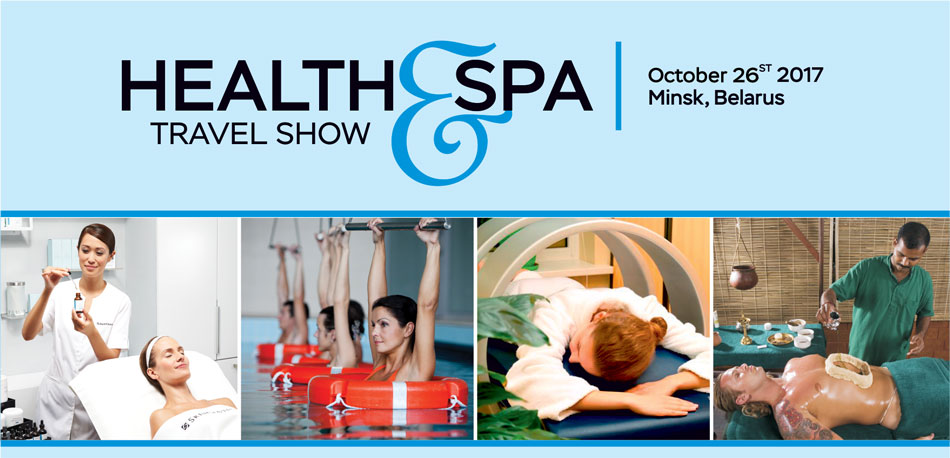 Travel Connections company announces an upcoming event: HEALTH & SPA TRAVEL SHOW 2017 26th of October 2017,Minsk, Belarus.
We invite you to become a part of HEALTH & SPA TRAVEL SHOW 2017
We are planning to gather 60+ representatives from tourism, health, SPA and wellness industries.
Every participant is guaranteed to have minimum 25 pre-scheduled B2B meetings with travel agents and tour operators. Every pre-scheduled meeting lasts for 15 minutes.
Join us on the 24th of October 2017!
The event will be held at Marriott Minsk Hotel 5*. All participants are granted one page in the event catalogue.
For you convinience we offer complimentary WIFI!
EVENT SCHEDULE:
09:45-10:15 Registration
10:15-11:45 Presentations
12:00-14:45 Pre-Scheduled appointments
15:00 Lunch
HEALTH & SPA TRAVEL SHOW 2017 is the opportunity for representatives of health, SPA and wellness industry from all over the World to establish business relations with Belarusian representatives and Belarusian travel agents.
For any further information regarding participation for exponent, please contact us via e-mail: info@travelconnections.by