Workshop 2018: Travel Connections Luxury Spring Edition on February 20th 2018, Minsk, Belarus
Workshop 2018: Travel Connections Luxury Spring Edition on February 20th 2018, Minsk, Belarus
20 February 2018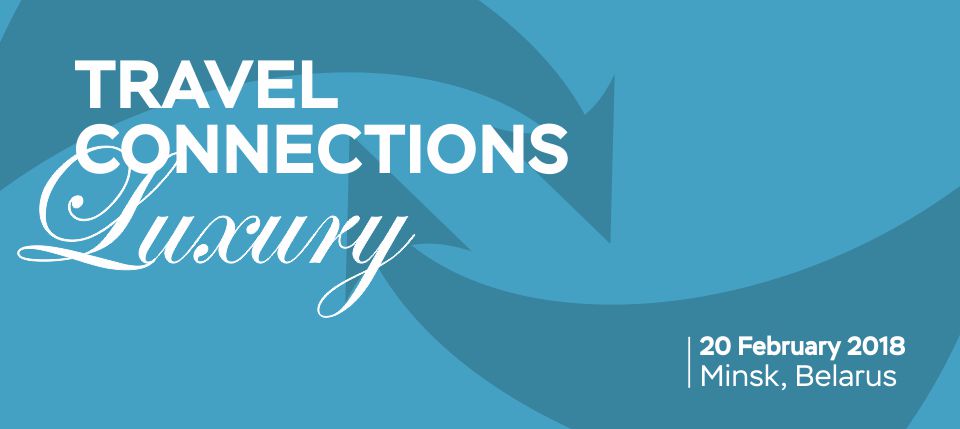 TRAVEL CONNECTIONS LUXURY SPRING EDITION on February 20th 2018 at Minsk Marriott Hotel.
Uniting over 80 tour operators and travel agents with representatives of tourism industry from all over the world, working in the luxury segment.
Every participant is guaranteed to have minimum 20 pre-scheduled B2B meetings with travel agents and tour operators. Every pre-scheduled meeting lasts for 15 minutes.
Every participant of the Workshop will have a page in the event catalogue.
Workshop TRAVEL CONNECTIONS LUXURY is one of the most large-scale events in Belarusian tourism sphere. Do not hesitate to become a part of it as it offers a fine chance to find new business partners and provides a wide space for experience exchange.
Cost of participation 1 300 EUR. Cost for additional person 150 EUR.
EVENT SCHEDULE:
09:30-10:00 Registration and welcome coffee
10:00-13:15 Morning session workshop
13:15-14:00 Lunch
14:00 -18:00 Afternoon session
18:15 Dinner
For any further information regarding participation for exponent, please contact us via e-mail: info@travelconnections.by